Griffith Observatory Shuttle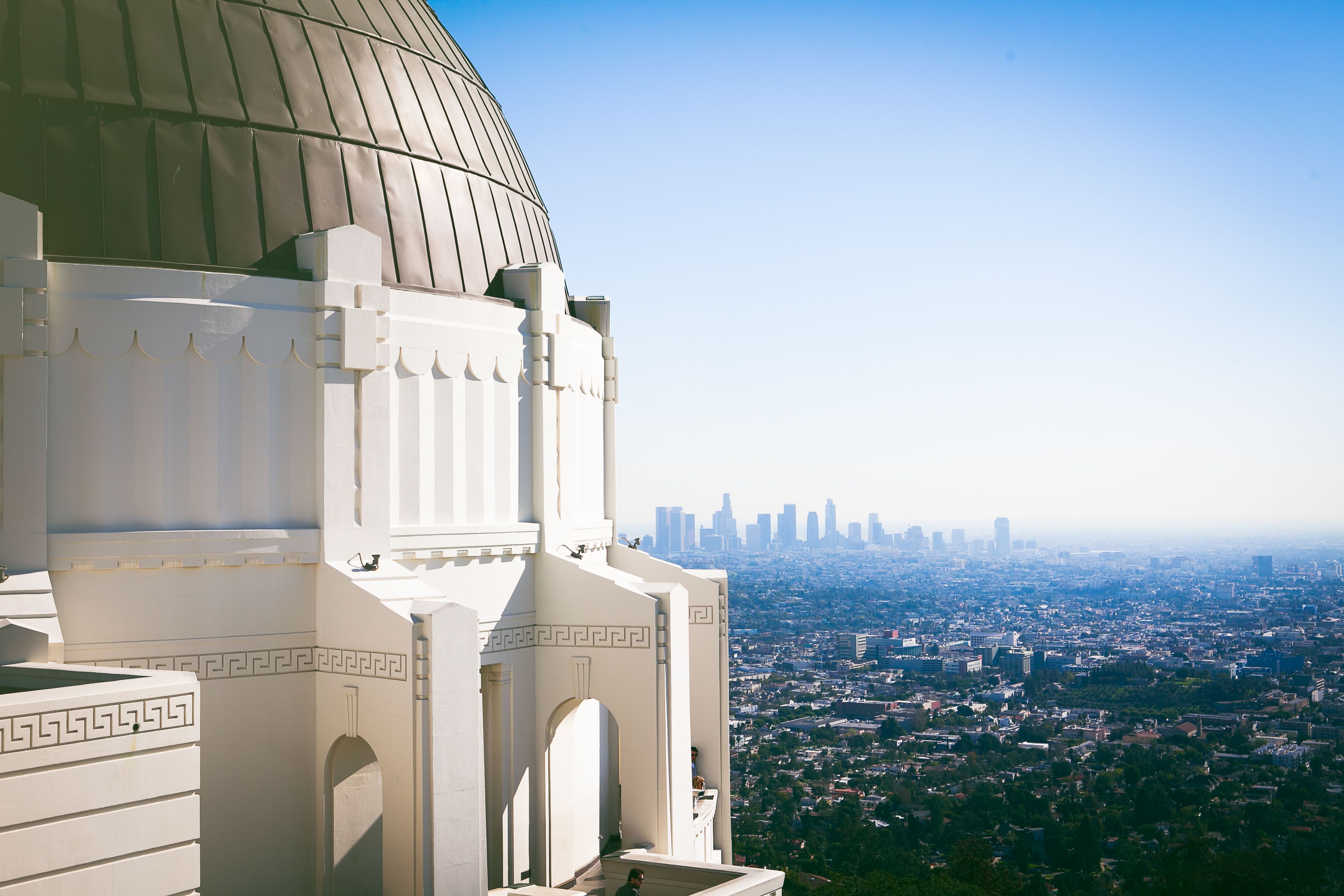 TOUR DESCRIPTION
Ranked #1 of 22 things to do in LA
Shuttle Departure times: 12:00 pm and 2:00pm
Duration: 2 hours
Operating Schedule: Tuesday through Sunday (Except Monday)
Departure Location: Starline Tours Hollywood Terminal at 6925 Hollywood Blvd.
MORE INFORMATION
Spend less time looking for parking, and more time looking at the stars, on Starline Tours Griffith Observatory shuttle.
The Griffith Observatory is one of L.A.'s most celebrated cultural attractions, offering a space observatory, planetarium, and astronomy museum with stunning views from the Pacific Ocean to Downtown L.A.
From its perch on Mt. Hollywood in Griffith Park, the Observatory is the best vantage point for observing the world-famous Hollywood Sign.
While some go to the Observatory for the view, there's much more to see.
1) Leonard Nimoy Event Horizon (LNEH)
2) Telescopes
3) Gunther Depths of Space: The Planets
4) Foucault Pendulum
5) Hike along pristine, scenic trails
Housed in the iconic three-domed building's Art Deco architecture, the planetarium presents mind-expanding shows throughout the year, plus films and special events in the Leonard Nimoy Horizon theater.
But for movie fans, the Observatory in Griffith Park may be recognized most recently as the feature spot in 2016's magical La La Land dance scene. The Observatory served as the signature location for 1955's Rebel Without a Cause and 1984's and "The Terminator."