Dual Route Hop-On Hop-Off Bus Tours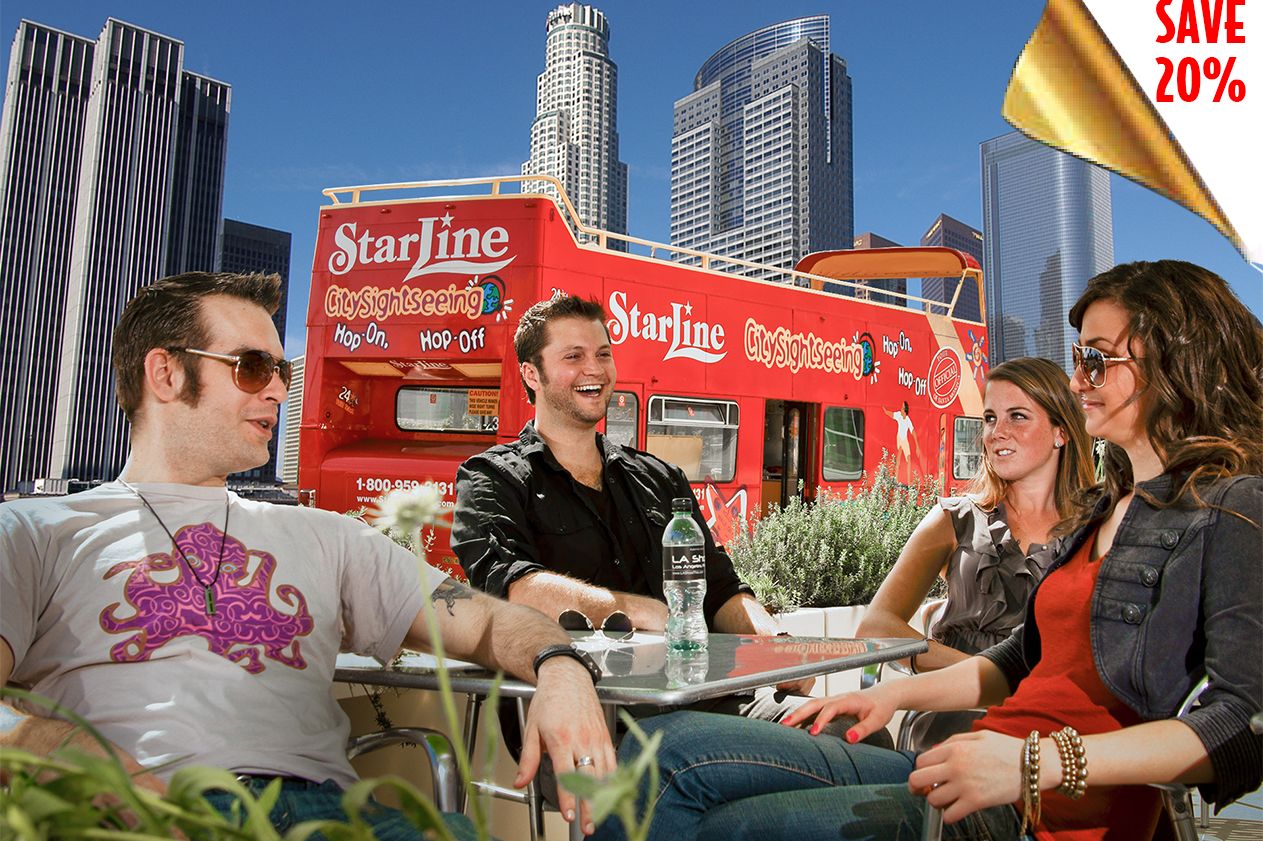 Important Information
Schedule
For schedule times see the yellow icon button called schedules. Hop-On, Hop-Off will not be operating Sunday, February 9, 2020, as the 92nd Oscars Ceremony will close down for the Red Carpet at The Dolby Theatre.
FAQs
Go to the green icon "FAQ's to find answers to frequently asked questions when planning a Hop On - Hop Off tour.
Maps
Go to the red "Get the Map" to see all routes and stops.
LA Marathon Schedule
The Hop-On,Hop-Off operating schedule will be modified Sunday, March 8th due to the LA Marathon as follows:
First Red Route will start at 12:30pm from stop #1
Red Route last departure will be extended from 6:00pm from stop #1
Purple Route start at
11:50am from Stop #43
12:15pm from Stop #37
12:30 from Stop #1
Purple Route will be extended on last departure to 6:30pm from Stop #1
Hop On - Hop Off Shuttles
** There will be 1 shuttle from LAX departing at 11:00am and one return in the evening at 6:00pm.
** Blue Route will operate normal, departing from Orange court.
** Yellow Route will NOT operate
** No shuttles from LAX to Venice Beach/Santa Monica
MORE INFORMATION
Classic Hop On, Hop-Off Tour
The Classic package gives you one full day on the bus covering 2 main hop-on, hop-off routes. The Hollywood tour covering most iconic Hollywood icons - The Santa Monica Pier or the Downtown Los Angeles route to 14 hop-on and hop-off stops to uncover LA's city historical treasures and attractions at your leisure.
Highlights
Explore Los Angeles, Hollywood or Santa Monica Pier and Pacific Ocean with our 1-day Classic Hop On, Hop-Off Tour Ticket. Discover the city across 2 different routes, enjoying the best views on the World's Largest City Sightseeing